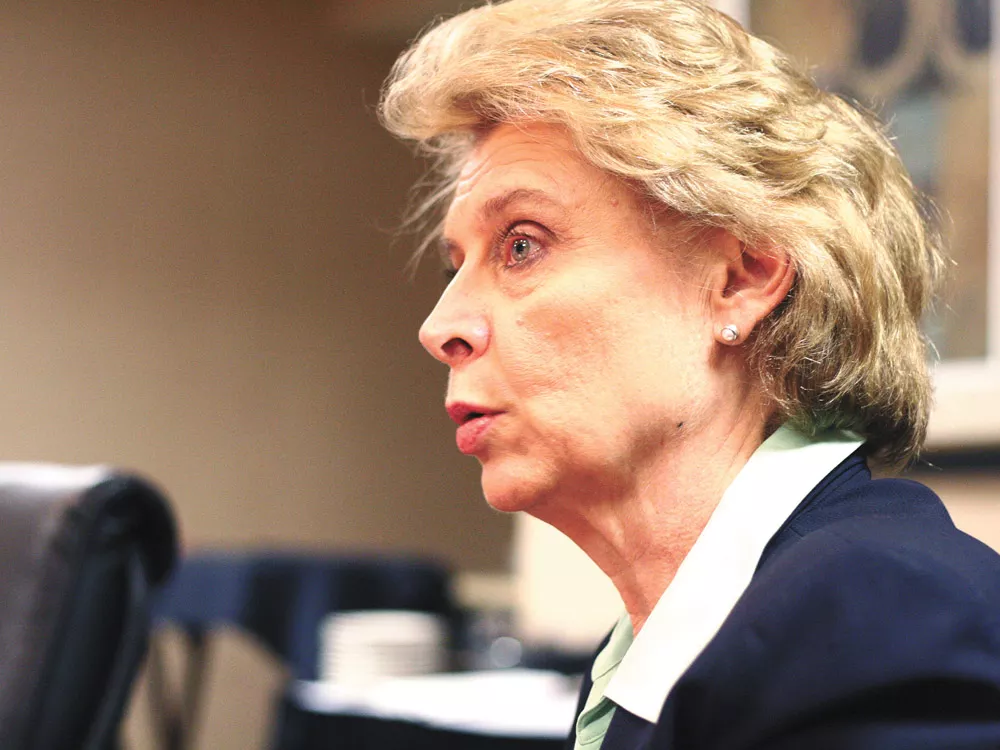 Getting Personal
The scene in Gov. Christine Gregoire's office was somber. On Thursday, March 29, a group had assembled to see Gregoire sign into law House Bill 2366 — a bill requiring health professionals to undergo mandatory suicide prevention education.
"We had a very emotional bill signing," says Rep. Tina Orwall, D-Des Moines, who sponsored the bill.
Orwall stood with University of Washington socialwork professor Jennifer Stuber and her two children as Gregoire signed the bill into law. Seeing this happen, for Stuber, was bittersweet. She proposed the legislation to Orwall after her husband, Matt, completed suicide last year.
"The governor was crying. I was crying. Jenn was crying," Orwall says.
Orwall, who worked for 20 years in the mental-health field, told The Inlander in March that suicide-prevention issues became a passion for her after hearing that "half the people who completed suicide had seen a primary care doctor in the last 30 days. … People do often reach out for help, but are [doctors] asking the right questions?" Her bill passed the Senate and House with 100-percent support. Orwall says she thinks it also opens the door to looking a little closer at what training — overall — clinicians are receiving.
"I think it's to look at how we increase the skill level of primary care providers in this area. I know training is one step," Orwall says. "I think there will also be a very important review of all the institutions and what training professionals are currently getting." (Leah Sottile)
Financial Forecast
Even a flat budget means cuts for the city of Spokane.
Mayor David Condon announced on Tuesday that the city expects to collect about $164 million in revenue in 2013. In 2012, the city's general fund budget totals $164.5 million.
But due to increases in labor contracts, increases in city staples like fuel and asphalt, and the loss of state and federal monies, the city faces a 2013 shortfall of at least $9 million.

Condon wouldn't say where cuts might be made to close that gap.
"I leave it to the cabinet members to come up with those," Condon says.
The mayor did, however, suggest that about $8 million in city property could be sold.
The city has purchased several slivers of right-of-way property that are not in use and haven't been assessed since they weres bought, says city spokeswoman Marlene Feist.
Council President Ben Stuckart says he's waiting for the "nitty-gritty details" of a scheduled budget briefing before he comments on the budget forecast. (Joe O'Sullivan)