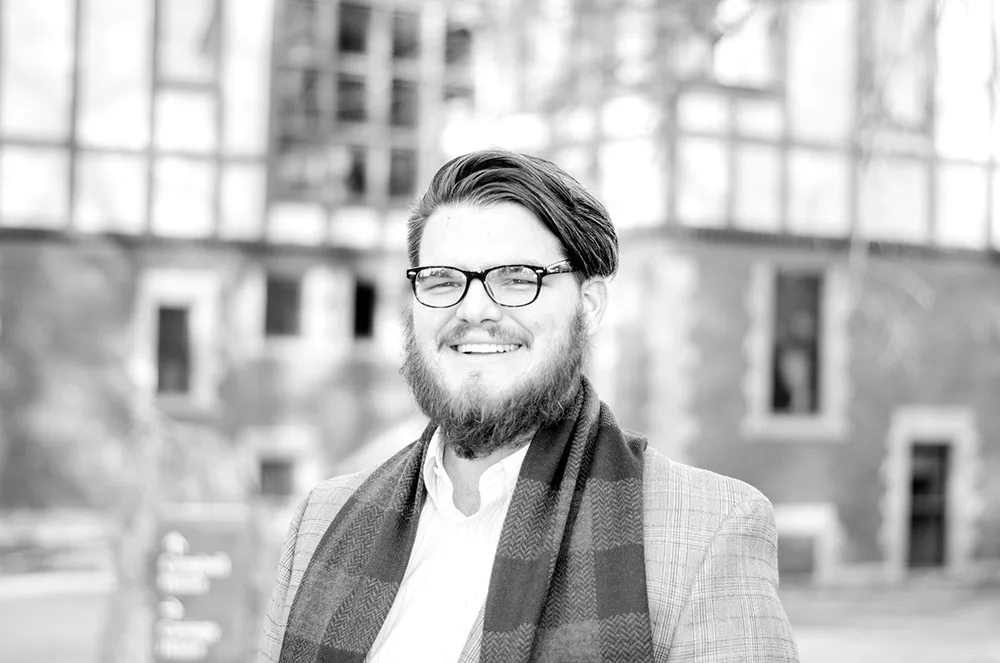 Logan Camporeale, a historian with the city of Spokane's Historic Preservation Office, has been thinking about the past.
"I was just trying to make sense of what was happening, feeling somewhat defeated by the social distancing measures we were going through," Camporeale says.
So he did what any history buff did: He turned to history.
He remembered that back when he worked for the Museum of Arts & Culture, he curated an exhibit about Spokane during World War I. When the war ended on Nov. 11, 1918, he recalled, Spokane Health Officer John B. Anderson had to give people permission to gather together to even celebrate. The 1918 flu pandemic, after all, killed more Americans than the war did.
Camporeale dug back into Spokane's diseased history from 102 years ago, compiling what he learned on his blog at thelocalhistory.com.
He tracks the progress of influenza in Spokane in a timeline day by day, highlighting how it's mirrored Spokane a century later under the coronavirus outbreak.
And yes, back then there was social distancing: Headlines blared "Close all Schools and Theaters in County: Dr. J.B. Anderson Finds 100 Spanish Influenza Cases in This City."
Back then, there were skeptics and rebels: "Not a speck of honor to silly men and women who are risking life and health uselessly just to show they are 'not scared a bit,'" the Daily Chronicle read.
But Anderson was given incredible power, Camporeale noted: When the guy in charge of Washington Water Power's streetcar system kept packing the streetcars full of people during the epidemic, Anderson issued a warrant for the guy's arrest.
For those hoping today's current bans on large gatherings will be lifted quickly, history says you'll have to be patient: Comporeale notes the closures lasted almost three months.
And there lies one of the differences between then and now, Camporeale says. Back then, we were used to sacrifice.
"These people were literally just finishing a world war," Camporeale says. "It seems like these people in 1918 in Spokane would have been sort of accustomed to being asked to have their lives changed drastically."
Today? That kind of radical change comes as more of a shock.