WELCOME TO SPACE JAIL
What is Void Bastards? First-person shooter? Sci-fi strategy? Criticism of the American prison-industrial complex? All of the above? The game, recently released on Steam and Xbox, combines goofy action with a morbid premise: You command an endless queue of prisoners aboard a spaceship forced to fight their way through a dangerous system filled with space pirates. The story is a little confusing, but the fun comic book art style and fast-paced action make it a blast. Kind of like Adult Swim's Super Jail, minus the psychosis. Build weapons, board enemy vessels, plan your attack and, inevitably, die. Next prisoner in line, please. (QUINN WELSCH)
---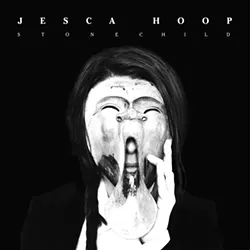 THIS WEEK'S PLAYLIST
Some noteworthy new music arrives online and in stores July 5. To wit:
Machine Gun Kelly, Hotel Diablo. Honestly, I'm only interested in this guy when he's playing the Crüe's Tommy Lee in bad movies.
Jesca Hoop, Stonechild. This stark follow-up to Hoop's 2017 set Memories Are Now features Lucius on a haunting first single "Shoulder Charge."
Various artists, Stranger Things Season 3 soundtrack. Yes, there will be '80s tunes, but also reportedly "an original cast recording." Stranger Sings!?! (DAN NAILEN)
---
PUNK ROCK HISTORY, PART II
John Doe of legendary L.A. band X and music-biz vet Tom DeSavia co-authored/curated a brilliant collection of essays tracking the early years of the L.A. punk scene in Under The Big Black Sun a couple years ago. They're back with a sequel, More Fun In The New World, that traces the citywide hangover of success and a scene that splintered into factions based on neighborhoods, musical styles, even fashion. Among the contributors are folks like Keith Morris (Black Flag, Circle Jerks), Louie Perez (Los Lobos) and Charlotte Caffey (the Go-Gos) along with several non-musicians who were there as fans, including director/actor Tim Robbins, skater Tony Hawk and artist Shepard Fairey. It's remarkable how well the disparate pieces congeal into a striking view of a time and place vital to America's underground music history. (DAN NAILEN)
---
ANIME ICON
Neon Genesis Evangelion, one of the most influential and beloved anime series of all time, is finally streaming (after a long license battle) on Netflix, and it's a deep dive that non-fans or even casual anime watchers should take. Released in 1995 and totalling 26 20-minute episodes, the Japanese sci-fi series follows a group of teens tasked with protecting humanity against invading monsters called Angels by piloting giant battle mechs known as Evas (think Pacific Rim-style brain-to-robot synchronization). Underneath its colorful animated imagery, however, Evangelion is dark and philosophical, exploring themes of religion, identity, existential dread and humanity's struggle to prevent a looming apocalypse. (CHEY SCOTT)
---
AUDIBLE CRIMES
If you read Michelle McNamara's gripping I'll Be Gone in the Dark, you already know the long, strange case of the Golden State Killer, who was finally apprehended last year, decades after his crime spree ended. The new L.A. Times podcast Man in the Window, hosted by Pulitzer-winning investigative reporter Paige St. John, is covering much of the same ground as McNamara's terrific book, but it's more of a supplement than a copy. Being able to actually hear the voices of the people who crossed paths with one of California's most horrifying predators provides even more insight into a case that still holds a number of mysteries. (NATHAN WEINBENDER)