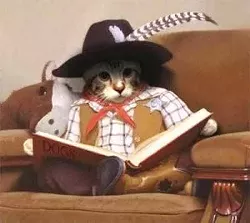 TONIGHT!
Tonight's a big night for the Horse Thieves, a local indie/alt-country outfit who The Inlander named one of our 2011 Bands to Watch back in May. The band will release not just one album tonight, but TWO: Outlaw Ballads and Valley of Decision (We talked to the band about what it takes to write two albums here). Check them out tonight at the Bing Crosby Theater, where $15 gets you in AND a copy of both albums. All-ages. 8 pm.
Katie Herzig (who we wrote about forever ago) hits the stage at A Club tonight, where she plays alongside Butterfly Boucher, an Australian singer-songwriter. 7 pm. $10. All-ages.
Dirty Martinis for Clean Water, the annual fundraiser thrown by the Spokane Riverkeeper, is tonight, featuring live music by Jesi B and the All Rites. Tickets are $25, and the fundraiser takes place at the Masonic Temple.
SATURDAY!
Oh electro pop. I just can't understand you. But, goddamn am I the minority. Blood on the Dance Floor, electro-pop superstars, invade our little town tomorrow with tons of face paint, crotch hugging pants and dancefloor beats. They play A Club with Angelspit, New Years Day and Graver Zeit. 7 pm. $12. All-ages.
The hard, fast, straight-forward punk rock of Deadones USA (read our profile on them here) will be out in full force tomorrow at the Checkerboard Tavern. They play with Fizzlin Dicks and the Sex Cells at 8 pm. $5. Gotta be 21.
You should blame Dwight Yoakam for the exaggerated southern drawls, steel guitars, and the shards of Copenhagen snuff that seem to drip from the speakers of country radio stations these days. Yoakam is commonly credited for bringing honky tonk or "hillbilly" music back to the masses in 1980s. He himself claimed in his 1986 hit single that it's "guitars, cadillacs, and hillbilly music that keeps him hangin' on." Thanks to you, Yoakam, the collective conscience in the Inland Northwest is still hangin' on to the country livin' lifestyle. Check him out tomorrow at Northern Quest at 7:30 pm — its sold out though, so you might have to get scrappy to get in. We think Yoakam would approve.