TONIGHT!
When Sublime lead singer, Bradley Nowell, died in 1996, he had no idea how famous he would become. After his death, the Southern California reggae/rock band released its self-titled record, which would reach gold status within the year. Years later,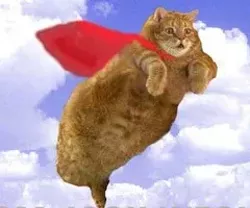 Sublime with Rome
was formed by the remaining members — first, as Sublime. Big mistake: the band was threatened with a lawsuit from Nowell's family.
New York Times
writer Jon Caramanica criticized the band, now dubbed Sublime with Rome (the new singer is Rome Ramirez), saying that (despite the band's steady position on Billboard charts) it was
one of the best arguments for 2011 being a horrible, boring year in rock music
. See how you think they sound tonight when they play with Everlast. 9 pm. Knitting Factory. $37. All-ages.
Eliza Rickman
, a California-bred singer/songwriter, grounds her music in discord. Her stark, crystal-clear vocals warble over creepy child's piano — and when you think hard about what you're hearing, it's actually very strange stuff. But, after a song or two, it starts to make sense. Rickman, like Kate Bush or Tori Amos before her, is carving out her own style in the wide musical world. Somehow, this is music that could score a horror flick and play at a wedding. Bizarre. She plays Begin!, at the MAC, tonight from 6-8 pm. All-ages.
Here's a story we wrote on her some time ago.Pickwick
,
who we wrote about last week
, comes to Spokane tonight to play their soulful tunes. Check them out at the Red Room Lounge at 7 pm. $8. Gotta be 21.
SATURDAY!
The lead singer of Witchburn might look, and sound, familiar, especially if you're an AC/DC fan. Jamie Nova used to front Hell's Belles, the all-female AC/DC tribute band that regularly hits the Spokane Knitting Factory. Nova, who plays in Witchburn along with fellow rocker chick Mischa Kianne (guitar, violin), bassist Jacy Peckham and drummer Dana Sims, has moved on, trading school uniforms for torn tank tops and studded belts. In 2010, the quartet self-released their debut album,
This is How We Slay Our Demons
, an album full of metal licks and thundering drums. They play tomorrow at 8 pm with Thirty-Three, Sky Turns Red, Silent Theory and Windowpane. A Club. $8 Gotta be 21.
Portland's
Blind Pilot
has been slow-cooking its indie-folk sound since 2008, when they released
3 Rounds and a Sound
, then promoted it by touring the West Coast by bike. It's taken awhile for the band's founders, Israel Nebeker and Ryan Dobrowski, to catch the ears of the nation, but they've done just that with their sophomore release,
We Are the Tide
. Check the band out with Cataldo, Holiday Friends and Mickey the Jump tomorrow night in Pullman at the Belltower. 125 SE Spring Street. $12-$15. Gotta be 21.