The Inlander asked a handful of local public figures to tell us about their Spokane Restaurant Week experience, and what they look for in local dining. Read more responses and other previous coverage here.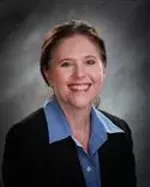 Last Saturday, Spokane Public Schools Superintendent Shelley Redinger and her husband went out to eat downtown at Scratch. She chose the signature salad followed by the butternut squash ravioli with grilled shrimp, and her husband opted for the Caesar salad followed by the tri tip with fried potato cake and vegetables. For dessert they selected the creme brulee and brownie sundae.
"All of our food was outstanding and the service was wonderful," Redinger says.
She also answered a few more questions from The Inlander.
What kinds of food did you love as a kid, and what kinds of restaurants and cuisines do you prefer today?
As a kid, I loved homegrown vegetables, fresh fruits, and seafood.
As an adult, I prefer locally grown foods and meals prepared from scratch with fresh local ingredients. I enjoy many different kinds of restaurants, from more informal, café settings to fine dining. I don't have a strong preference for a specific cuisine, but rather love sampling the many different cuisines locally available. Of course, with our 10-year-old son in tow, any place serving pizza tends to top our list.
How was your experience at Scratch, and what do you think of Spokane Restaurant Week?
Scratch has a very nice, comfortable atmosphere and the staff was excellent. Our server, Michael, was delightful and provided great service.
Spokane has a wonderful array of restaurants. The restaurant week event seems like a great way to expose diners to many of the gems throughout the area.