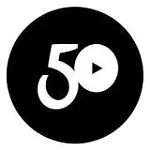 If you see people running around town with video cameras and energy drinks this weekend, it's probably because they're participants in the
50 Hour Slam
— writing, shooting and editing an entire film in just more than two days.
If you think you want to be one of those people, there's still time to attend the mandatory kickoff event tonight at 7 pm at the Magic Lantern Theater. Just fill out this form and show up. (You'll probably also need all of this information, too.)
Films have to be between 3 and 6 minutes long, including credits, and must be turned in by 9 pm Sunday. Our own staff writer Heidi Groover will be a judge, along with six other discerning people of excellent taste.
And here's a highlight video organizers posted from last year's competition: