The
Inlander
has a wide array of
event listings
always at your easily searchable disposal, and the staff even picks some highlights, aka "
Staff Picks
." But in case you don't have the time to peruse each day, "What's Up Today?" is here to highlight a few options.
Here's what caught my eye for Monday, Oct. 13: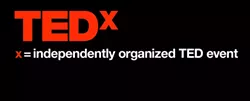 CULTURE
| The Technology, Entertainment and Design — aka "TED" — talks are quite the phenomenon, and one of the best aspects of the gatherings of thinkers large and small is the ability to
localize the proceedings
. They are doing just that tonight at
TEDxSpokane, happening at St. George's School
. The theme is "Connections and Intersections," and among the featured speakers are Samuel Mahaffy, a local conflict-resolution expert and management consultant, talking about the creation of peaceful space, as well as WSU sleep researcher Bryan Vila, speaking on the impact of fatigue in critical occupations.
BOOKS
| Are you an aspiring novelist who never seems to actually put the pen to paper? Or perhaps you always get started, but never finish? Take advantage of the knowledge of local authors Kris Dinnison, Sharma Shields and Kelly Milner Halls, who will all be on hand for the series of
Planning Your Novel events
at area libraries, starting tonight.
FILM
| The
Spokane International Film Festival
continues its run of
Mini-SpIFF showings with Purgatorio
, a Mexican documentary that looks at the harsh life along the U.S./Mexico border. Here's a peak: