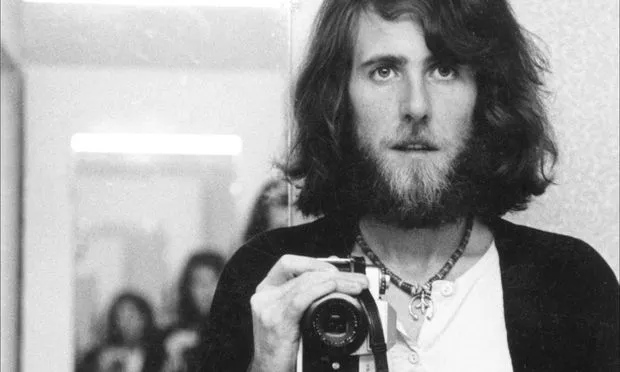 When
Graham Nash
has a show at the Bing Crosby Theater scheduled for 7:30 pm, he's going to show up on stage at 7:30 pm. No opener, no 30-minute time buffer like many artists employ for shows. So naturally, I arrived a few songs into the set Wednesday night, grappling in the darkness for my seat. He was in the middle of the Hollies' "King Midas in Reverse," just wailing on an acoustic guitar accompanied by Shane Fontayne, also tangled up in an acoustic guitar and singing harmonies.
And then, sticking with the king theme, the two Brits moved into "I Used to Be a King" – the first selection from Nash's debut solo album
Songs For Beginners
.
As Nash's still-strong vocals launched into the freeing chorus — "Someone is gonna take my heart / No one is gonna break my heart again" — there were tears falling down my face. Sometimes, as a person who goes to a lot of shows, you tire of live music; you forget why it's everything. And it
is
everything when you hear a song that changed you, sung by the person who wrote it.
Nash, for his part, was emotional with the music, too.
"It's hard to put yourself back in the place you were when you wrote a particular song," he admitted from the stage. "Especially, when you have 20 more songs to sing."
And for most of the middle-age-plus audience members, these songs meant a lot. Many of them were around when Nash and his homeboys Crosby, Stills and Young were first together.
The hits continued with "Marrakesh Express," and "Immigration Man," as the pair found their groove. Fontayne, who has played guitar for CSN, Sting and Bruce Springsteen, played brilliant yet short wailing electric guitar solos throughout many of the songs, while Nash strummed out rhythm. Then Nash got into some of the new stuff he and Fontayne recorded last year (that album has an expected spring 2016 release). And the songs weren't bad, a little hippie-dippy, but heart-felt.
"I'm of the opinion that the job of a good songwriter is to be honest," said Nash, of the recently written material.
And throughout the whole show, he was extremely transparent. He cussed more than expected, mentioned Kim Kardashian's ass and was somewhat self-deprecating. He recalled how he wrote "Cathedral" after taking acid and exploring Stonehenge and Winchester Cathedral. He explained that Joni Mitchell (his one-time lover) was expected to make a full recovery from a brain aneurysm and launched into a keyboard rendition of "Our House," which he wrote about them, in her honor.
Of his band CSNY, he explained that "We could have made so much more music had we not been so egotistical, drugged up and f—-ed up."
After about an hour of play there was a 20-minute intermission, because of course there was.
One older guy in a Hawaiian button-up shirt (a big fashion staple amongst the crowd), looked around and exclaimed, "Where are all the old people? I thought there would be more old people."
Then he looked at me.
"Why are you here? This can't mean anything to you. Are you his granddaughter?"
Full disclosure: I am not Graham Nash's granddaughter.
But that's the thing; people (myself included) think music is all theirs. But as Nash continues to tour and write songs and even write a book in his 70s, a new generation was bound to discover him and there were a few millennials sprinkled throughout the packed-in theater.
The break seemed to energize the sitting crowd even more as Nash roared (the Bing's acoustics pulled the most out of the two-piece) into more of his activist-type songs like "Field Worker," "Military Madness," and "Chicago."
With a "good night" and a wave he was gone and quickly back appeasing the audience's uproarious applause.
The encore seemed the most off the cuff. He explained that he and Fontayne warm up for shows by singing Beatles songs. This brought on a beautiful rendition of "Blackbird," which they sang so close together on one microphone, it looked like they were kissing.
Fontayne quipped they maybe should have sang "White Christmas" because of where they were.
"Crosby! Where are you?" Nash asked.
And then, as it was the one big song left, they played the country-flavored "Teach Your Children."
We all sang it to the end.
"So just look at them and sigh and know they love you."