About a month ago, we
wrote about local artist Ben Joyce having one of his paintings snagged by hip-hop star The Game
when the musician saw Joyce's work on the walls of a Los Angeles radio station Power 106 where his childhood buddy Vinrican works as a producer.
Now it's happened again, except the star who fell for Joyce's unique style of painting-meets-sculpture is considerably brighter than The Game. That would be Pharrell Williams, he of the unavoidable hit "Happy" (among many tunes) and judge on
The Voice
.
Here's a pic of Pharrell with the Joyce painting of Los Angeles that the funky songwriter fell in love with: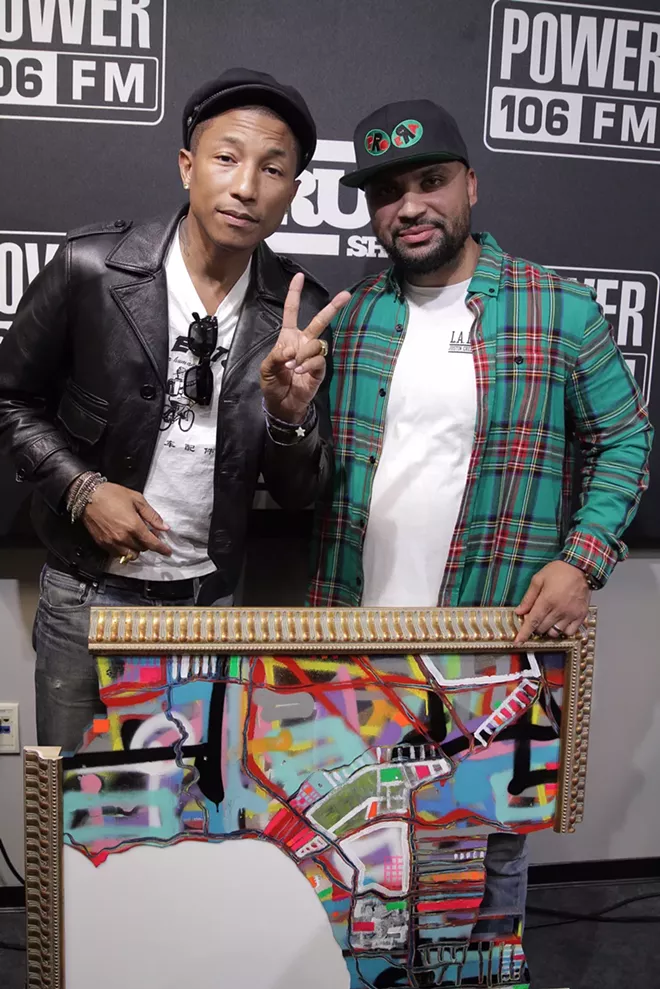 Joyce says his buddy has several of his pieces dotting the Power 106 studios, and has sent along several photos of hip-hop royalty doing interviews and on-air appearances right in front of his work. He'll be posting some of those to his Facebook page down the line. You can read our
cover story about Joyce here
, and visit his website
right here
.