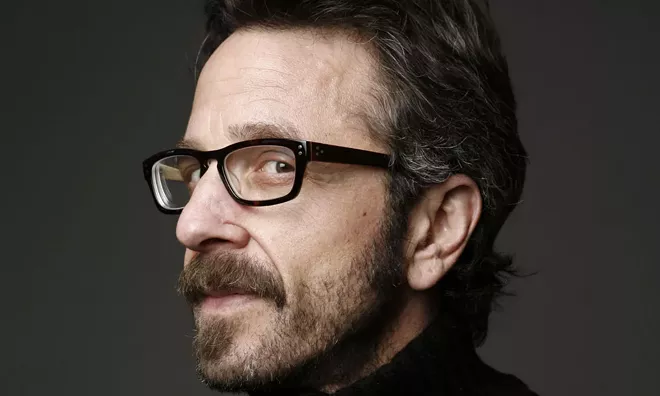 Hopefully you made it through the weekend without losing any digits to fireworks. Now keep celebrating life in the ol' U.S. of A. by perusing our
event listings
and
Staff Picks
for things to do. Here are some highlights of the week ahead:
Monday, July 4

Go watch some fireworks, eat some dogs, hit the lake — you know the summer holiday drill.
Tuesday, July 5
VISUAL ARTS | Check out the new show at the MAC, and read our story about it
here
.
Fangs, Feathers & Fur: The Art of Animals
might be a lot of taxidermy, but it brings the animal world to life! (I'm sorry, I'll let myself out).
FILM | The Garland's Summer Camp movie series kicks off with the classic
Spirited Away
. Here's a look at the flick:
Wednesday, July 6
LIVE BANDS | It's the first big outdoor show at Northern Quest Resort & Casino, this one featuring
Goo Goo Dolls, Collective Soul and Tribe Society
. Read our story about an eastern Washington native who penned a tune on the Goo Goo Dolls new album
here
.
Thursday, July 7
COMEDY | Podcast superstar, sitcom auteur and standup comic
Marc Maron
comes to town for a few shows at the Spokane Comedy Club, starting tonight.
WORDS | Oregon author
Joe Wilkins
comes to town for a reading at Auntie's, where he will be joined by locals Shann Ray and Kate Lebo.
Friday, July 8
MUSEUMS | Go check out the new Mobius space in downtown Spokane and get a look at
Bodies Human: Anatomy in Motion
.
COMMUNITY | It's a
Riverfront Park Block Party
going down at, yes, Riverfront Park, from 3 pm to 8 pm.
Saturday, July 9
FOOD & DRINK | It's
Sandpoint Beerfest
. I think the name says it all.