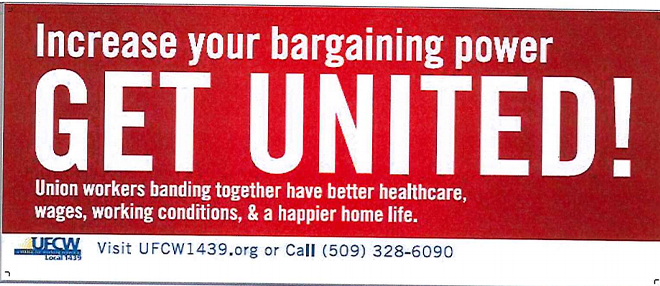 On Inlander.com

The Battle for the Side of the Bus

STA fires the contractor for their advertising — but it's not because he wasn't selling ads. Instead, it goes to a fight over the
First Amendment
.

How To Talk About Politics with Your Relatives This Thanksgiving
Don't.
Or
alternatively
...

Pour Some Sugar On Teens
Turns out UK teens drink a bathtub (or as they call bathtubs in Britain, a "lorry") full of sugary drinks every
year
.
HERE
Hard Cider
Spokane homeowners tackle a vehicle prowler, and
hit him over the head with a cider bottle.
(KHQ)

More Like A Church Parking Lot than a Sanctuary
EWU won't defy immigration officials from raids, but
will
try to promote diversity on campus. (
Spokesman-Review
)
Lifesaver
A mentally ill man who tried to commit suicide by cop
meets the cops who wouldn't let him
. (KXLY)
THERE

This HUDs for you
Trump offers the Secretary of Housing and Urban Development job to Ben Carson,
despite Ben Carson
assuring the public he's extremely unqualified for a cabinet position. (
New York Times
)

News for Hire

Breitbart journalists, and the Steve Bannon, were getting huge salaries from an
ideologically-driven
charity. (
Washington Post
)
Haley to the Chief

SC Gov. Nikki Haley is going to be Trump's
U.N. ambassador
. (
Washington Post
)