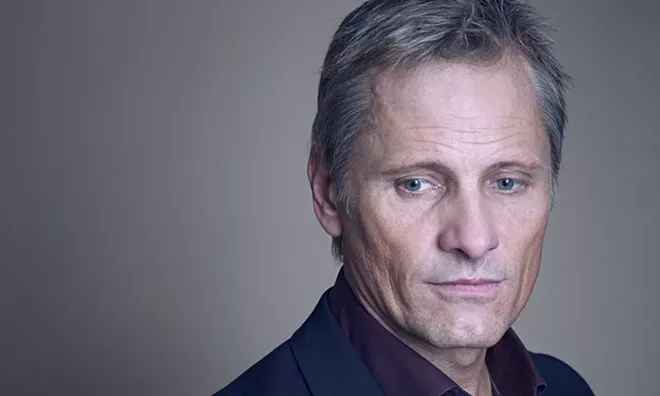 A bevy of fine options for fun indoors and out await your perusal in our event listings and Staff Picks, so get in there and find something good for entertaining yourself.
Here are a few highlights of the week ahead:
Monday, Jan. 9
FOOD & DRINK | Start the week with a class, like this on that will teach you how to make the perfect
Roasted Chili Salmon
.
Tuesday, Jan. 10
LIVE BANDS |
Kyle Morton
, who you might know from the band he's fronted for a decade, Typhoon, is heading to The Bartlett to headline a solo show. He'll be joined by Anthony D'Amato. Here's a taste of Morton's music:
Wednesday, Jan. 11
FOOD & DRINK | The Wandering Table kicks off its
Fried Chicken & Beer
nights with Chef Adam Hegsted pairing his tasty fowl with beers from River City Brewing. Spots are limited to give them a jingle and reserve a spot.
COMMUNITY | If one of your New Year's resolutions is clearing some of the clutter and/or reading some great new books, Auntie's has you covered. The store is hosting the
Spokane Book Swap
tonight, where you can discard some of your weathered tomes and grab some new reads, too.
FOOD & DRINK | No-Li Brewhouse is hosting a
Winter Fest Small Batch Release Party
, with tunes by Just Plain Darin.
Thursday, Jan. 12
WORDS | Get some hot writing tips from one of Spokane's brightest literary stars when
Sharma Shields leads a Writing Workshop
at Spark Central aimed at inspiring submissions for her next edition of Lilac City Fairy Tales. Register in advance to assure yourself a spot.
LIVE BANDS | If you've never seen
Wylie & The Wild West
, you're missing out on a taste of genuine Western history in the form of this singer, storyteller and Montana rancher. He's also the voice behind that famous Yahoo yodel, in case you didn't know. Here's a little taste of what he'll be bringing to Chateau Rive tonight:
THEATER | It's opening night of touring Broadway show
Pippin
. Read
our interview with the show's star
, and then head to INB tonight or through the weekend.
Friday, Jan. 13
BENEFIT | Head to Sandpoint, perhaps do a little skiing by day, then enjoy
An Evening with Viggo Mortensen
, who will take questions and screen his flick
Captain Fantastic
. It's all a benefit to raise money for Panhandle Community Radio and Team Autism 24/7. They'll do it again on Saturday, too.
Saturday, Jan. 14
VISUAL ARTS | Join
Harold Balazs and Friends
for a panel discussion of the artist's work at Art Spirit Gallery in Coeur d'Alene.