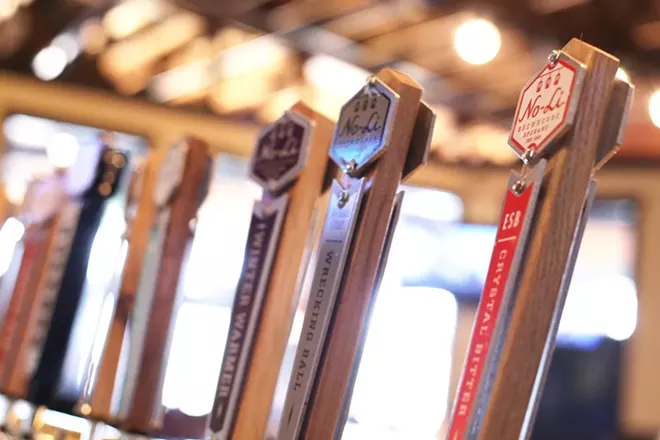 There shouldn't be any need in 2017 to point out that a delicious beer is just as classy a quaff as champagne, wine or craft cocktails. But if you still question such things, consider the collaboration between the Spokane Symphony and
No-Li Brewhouse
as proof-positive that beer drinkers and Beethoven lovers do, indeed, mix.
On March 10, the two Spokane institutions are teaming up for
Symphony Special: Beethoven and Brews
, where the night's concert conducted by Jorge Luis Uzcategui and featuring "greatest hits" by the beer-loving German composer is preceded by a beer garden at the Fox, featuring $3 drafts of No-Li's beer. The concert starts at 7:30 pm, and the beer garden opens at 6 pm. You do the math on how many beers are appropriate before the light-hearted show that also includes some comedy from the folks at Blue Door Theatre.
Tickets to the show
range from $18 to $43.
To celebrate the collaboration, No-Li is brewing up a special "Beethoven Golden Ale," bottling just 660 total bottles of the 22-ounce beers to help get the word out on the March show. You'll be able to get a bottle of the goods starting Feb. 16 and local Rosauer's, Yoke's, Rocket Market and Total Wine & More outlets. Here's a look at the label to look out for: