On a list of 100 cities that'd be best for millennials to move to,
media company Growella has ranked Spokane 44th
.
That's memorable, right? It's one of only, like, 9 palindr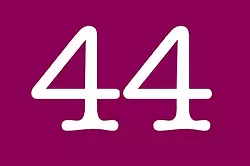 omic numbers on the list, so that's basically like being in the top 10, right?
Or! If you divide our ranking by 2 (for the number of times you can hear that the guy who wrote "White Christmas" is from here without getting annoyed) and then divide that by 11 (think of it as a numerical representation of the smoke stacks), and then divide that by 2 again (for our 2 milk bottle-shaped buildings), we're number 1!
To be fair, Spokane was beat out for the other 43 slots by some steep competition. Really, who can upstage the
perennial millennial favorite Seattle
(how will we ever get out of your shadow???), or the place where you couldn't buy alcohol outside of a bar or restaurant until 2009, and still can't on Sundays: Lubbock, Texas (number 18! 18th, for blue-law's sakes!).
Ostensibly, other factors, like how far your paycheck goes, how many other young people live there, how many jobs there are, and what public transportation and the commute are like factored into the rankings to objectively rank cities around the country. The site does declare that it didn't look for hip factors, like where you can get your wine ('cause apparently we
millennials all love wine
), artisan coffee, or second-hand clothing.
"You'll find no mention of the trendiness of a town, or its hipness. Grades are assigned based on statistics and our algorithm only," Growella's piece says.
Jokes aside, if you like these kinds of lists, you might be interested to know that when compared to other cities in our region, Spokane came in 6th in the West, according to the list, trailing:
5) Boise
4) Anchorage
3) Denver
2) Seattle
1) Colorado Springs