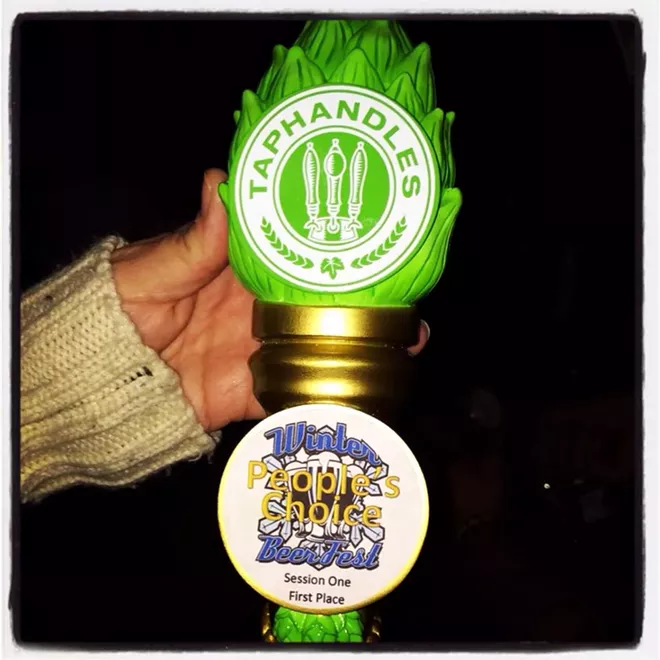 It's the honest truth: No-Li Brewhouse took home the #1 People's Choice award at the
Seattle Winter Beer Fest
held at Hangar 30 in Magnuson Park over the weekend.
More than 50 breweries were on hand serving more than 130 beers, all competing for the attention of thirsty and discerning beer drinkers — you can find
a complete list of the breweries on hand right here
.
No-Li Brewhouse
came out on top of three consecutive sessions at the festival, serving up Big Bang Barley Wine, Aksel (barrel-aged on cherries) and Rise & Grind, a vanilla and chocolate-infused brew. "It's a humbling experience to win the People's Choice among so many fantastic Washington breweries," said No-Li's Seattle sales rep Jordan Kowalsky. "With our beer being from Spokane, it's truly amazing to have so much support from Seattle."
The new honors come on the heels of being named #1 Craft Brewery at the Inland NW Craft Brewers Festival and winning #1 IPA at the Washington IPA Festival.
Read more about No-Li in
our profile of the company from 2013
.