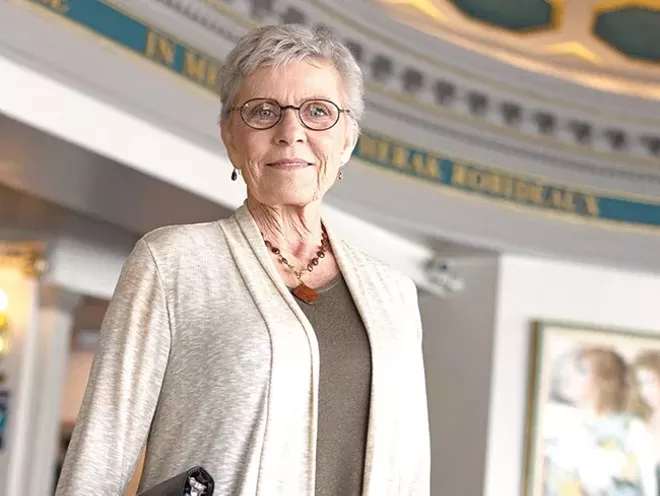 News arrived this morning that beloved actress Patty Duke, who has resided in Coeur d'Alene area for more than two decades,
passed away early this morning
.
Reports are
that the 69-year-old actress died from sepsis due to a ruptured intestine.
Duke, whose real name is Anna Pearce, saw her star rise at age 16 when she won a Best Supporting Actress Academy Award for her portrayal of Helen Keller in
The Miracle Worker
. At the time, she was the youngest person to win an Oscar.
Later in life, Duke became known as an advocate for mental health issues, having been diagnosed with bipolar disorder as an adult.
She moved to the Coeur d'Alene area in the early '90s after marrying Silver Valley native Mike Pearce, whom she met on a movie set.
During her time in the Northwest, Duke directed and starred in numerous local theater productions, including
directing a memorable performance
of
The Miracle Worker
for Interplayers Theater, now called the Modern Theater. Other local productions include Duke's gender-bender
role as the title character
(male in the books) in Lois Lowry's
The Giver
, performed at the Bing Crosby Theater in summer 2013. She also starred in the 2013 holiday show
Traditions of Christmas
, directed by local theater leader Laura Little.