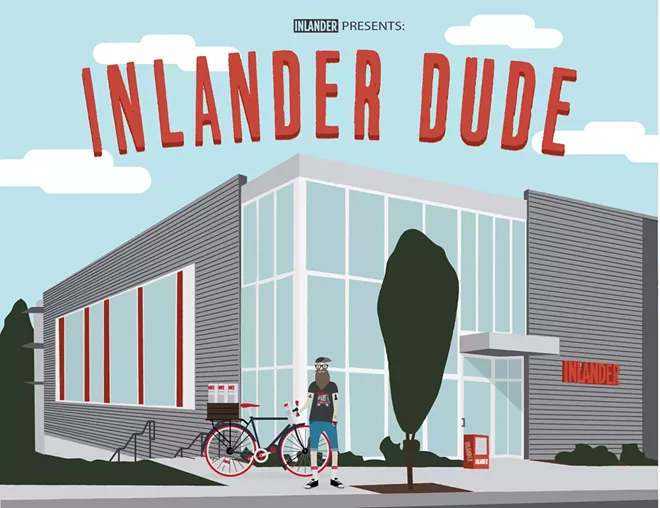 It's a historic day in the annals of the
Inlander
. Today we've launched into the world
Inlander Dude
, a free video game featuring a local character on a quest across the Inland Northwest.
Play it
on your smartphone,
play it
on your home computer,
play it
at work when your boss isn't looking! Just try to beat my top score of 46,200 — and then share it on Facebook.
We think the game is record-breaking in several ways. It features a real street in a real Spokane neighborhood, with local landmarks, icons, even pesky marmots. The game was produced with local developers Matt Bogue, Quinn Hoener and Josiah Carlson and was ultimately supported by sponsor Greenstone Homes. Right now, the game uses Kendall Yards as the backdrop, but we're hoping to develop other neighborhoods down the road.
In the end,
Inlander Dude
isn't so much about the
Inlander
itself, but about the Inland Northwest as a region, the place, the pride, the dude.
Play it at
Inlander.com/Dude
.