On INLANDER.COM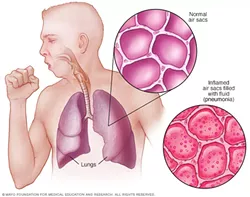 Prosecutors' Error Helps Public Masturbator Get Off
The Inlander
breaks a story that not only reveals prosecutorial incompetence, it has "
jerking off
" in the headline.
Today's dose of your favorite weekly's take on the week
The Red Green show, Death Valley Girls, and
a giant nut
at the fair. And I'm not just talking about [INSERT LOCAL POLITICIAN HERE]
The Man. A Plan. A Canal. Portugal.
"
Portugal. The Man
" is coming back for a second dose of that sweet, sweet Near Nature, Near Perfect Spokane taste.
HERE

Expect Traffic Delays
City Council President Ben Stuckart wants the city to
figure out
if anything can be done to speed up downtown construction. [
Spokesman-Review
]

Small Mercies
A GoFundMe
has been launched
to help out the daughter of homicide victim Bob Tester's daughter. [
Spokesman-Review
]
What Great Stagnation?

Wanna see true innovation? Then go to the Spokane Interstate Fair, where "Glazed Donut Sliders" took home the prize for "
Most Creative Food
" [KHQ]
THERE

Down with the Sickness
Seven hours after Clinton was videotaped wobbling uneasily while being helped into a vehicle Sunday — and her unsteadiness being attributed to the heat and humidity by her allies — it was revealed that she'd been recovering from a
bout of pneumonia
that she'd been hiding from the press since Friday.
"Antibiotics can take care of pneumonia," former Obama advisor David Alexrod wrote on Twitter. "What's the cure for an unhealthy penchant for privacy that repeatedly creates unnecessary problems?" [
New York Times
]
The Middleman of Philanthropy
In perhaps the
Trumpiest
move ever, the
Washington Post
reveals that the Trump used the Trump Foundation, funded by other people's money, to purchase a $20,000 painting — of himself. [
Washington Post
]

The Good, the Strong Bad, and the Ugly
Vice looks back at the music of HomeStarRunner.com,
two decades later
. [Vice]