While the Seahawks play tonight, giving all the 12s in the area something to do on a Monday as they take on the Buffalo Bills, there was a lot of football happening over the weekend, and almost all of it was good news for local pigskin fans. Let's check it out:

EAGLES KEEP ROLLING
The Eastern Washington footballers kept on keepin' on this weekend with a
road win over Cal Poly
, a team that relies on a tricky run-option attack that causes headaches for many teams, but not so much the Eags. The defense bottled up the No. 14 Mustangs just enough to assure a relatively easy win, 42-21. The No. 3-ranked Eagles remain undefeated in the Big Sky, tied atop the conference with North Dakota, and take on Idaho State in Cheney Saturday.
The Big Takeaway:
Super-receiver Cooper Kupp threw for two touchdowns in addition to catching 11 balls for 154 yards and a touchdown. That's ridiculous.
What to say to your Eags' fan friends today:
"Imagine if Cooper played quarterback last season!"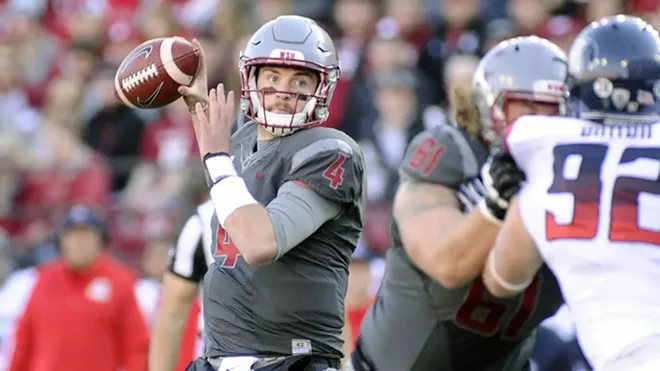 COUGARS TOY WITH WILDCATS
Washington State celebrated getting to play a rare day game with an
utter destruction of Arizona
, beating the team from Tucson 69-7. Yes, you read that correctly. It was 24-0 in the first quarter, and hardly worth watching after that. The Cougs
moved up to No. 23
in the rankings, and have a home game against Cal on Saturday.
The Big Takeaway:
The Cougs remain on track for a big Apple Cup showdown with UW, as both teams are undefeated in the Pac-12.
What to say to your Cougs fan friends today:
"Sure was nice to get outside after that first quarter."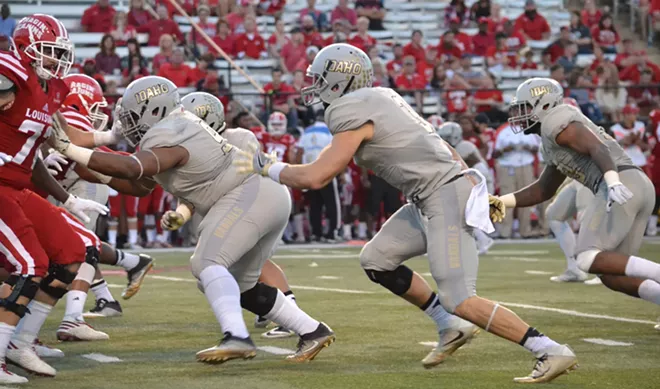 YOU DON'T WANT TO PLAY THE VANDALS RIGHT NOW
Those Cajuns? Not so Ragin'! Idaho went on the road to Louisana-Lafayette and
took down the Ragin' Cajuns
23-13. Can you tell I like the name "Ragin' Cajuns"? But I digress. This was a HUGE win for Idaho, taking them to 5-4 overall and 3-2 in the Sun Belt conference.
The Big Takeaway:
Idaho now has three games left, and only need to win one to be bowl-eligible. Holy crap—the Vandals are probably going to a bowl game!
What to say to your Vandal fan friends today:
"We gotta get some tickets for the Kibbie Dome!"
BASKETBALL STARTED
Yes,
Gonzaga
and
WSU
and
Whitworth
and points in between started their college hoops season, and we'll start paying attention to them as soon as the competition gets worthwhile and the preseason blowouts are over.