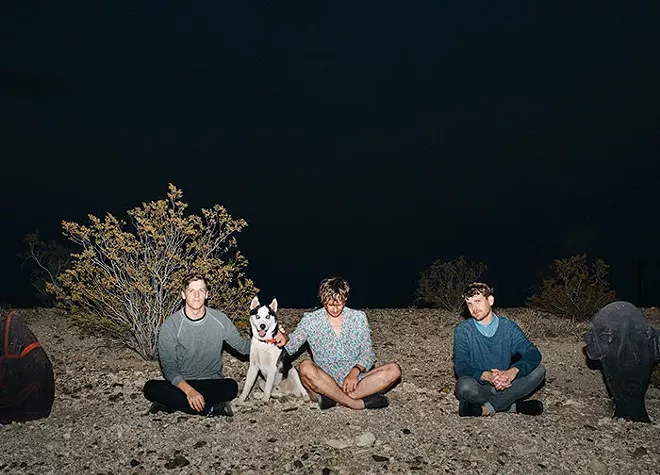 As we officially hit spring, there's an amazing array of music and activities going down in the Inland Northwest. You can check out our staff picks and event listings yourself, or just peruse some highlights of the week ahead below:
Monday, March 20
LIVE BANDS | The
Meat Puppets
are one of my favorite bands of all time, a serious Top 5 situation, and I won't even pretend otherwise. They're tough to label, as they dabble in everything from cowpunk to classic-rock riffs to psychedelic freakouts. All I can say is, they're the best way to spend a Monday night that I can think of. They headline the Bartlett, and here's a little sample of their brief dalliance with the radio airwaves back in the early '90s:
Tuesday, March 21
LIVE BANDS | An epic night at The Observatory is in store Tuesday, headlined by the kickass Atlanta crew
The Coathangers
, a band who can veer from comically satirical to politically pissed in a second, and keep it awesome all the while. They're joined by Birth Defects, Peru Rush and Fun Ladies for what is sure to be a memorable gig. Here's a taste of Coathangers:
Wednesday, March 22
THEATER | Only the most cynical of people can deny the appeal of ABBA, or the musical inspired by and featured a ton of their tunes,
Mamma Mia!
, which opens a short run in Spokane tonight at the INB.
Thursday, March 23
FOOD & DRINK | The
Purple Egyptian Barley Project
continues its delicious samplings of beer and bread made with this special barley, so hit up the Bellweather Brewing house and give it a try.
LIVE BANDS |
Strand of Oaks
deliver some epic sounds on their new album, Hard Love. I saw Tim Showalter and Co. at a big festival, and can't wait to see how they translate in The Bartlett.
Here's our interview with the band
in the new issue of
The Inlander
. And here's a little sample:
LIVE BANDS |
Strfkr
headed to the desert to create their latest album of spacey, highly danceable rock tunes. They headline at The Knit, and you can
read our interview with the band here
. And here's a little sample:
Friday, March 24
COMEDY | Anyone who went to see Maria Bamford at the Spokane Comedy Club last year got a treat in opener
Jackie Kashian
, a total comedy pro and hilarious lady who is now back to headline her own shows over the weekend.
LIVE BANDS | The Foo Fighters'
Chris Shiflett
drops by the Big Dipper in support of his new solo album West Coast Town, a twangy affair full of rockabilly stomp and some scorching guitar work. No surprise, given his day job. Watch for an interview with Shiftlett in the
Inlander
.
BENEFIT | I know fun, and anything called the
LGBTQ Cosmic Bowling Party
screams "fun!" to me. It's a benefit to help pay for this year's PRIDE celebration, so get out and roll a few for a good cause.
Saturday, March 25
THEATER | The Spokane Civic continues its run of
Holding On-Letting Go
this weekend. Read our preview of the show
right here
.
WORDS/BENEFIT | The
Lilac City Fairy Tales
return to raise funds for Spark Central through the creative endeavors of some of Spokane's keenest, most entertaining writers and thinkers. It's at the Bing, and well worth you're checking out.