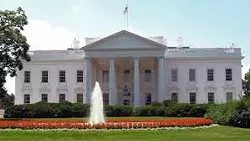 ON INLANDER.COM

Bumper Crop
•
One of our
Inlander
reporters photographed the most interesting bumper stickers at this weekend's Ted Cruz rally. We credit these bumper stickers for
Cruz's victory
last night.

Shar Wars: The Lichty Strikes Back

• Mayor David Condon's former opponent has returned, this time aiming to topple Jeff Holy in the solidly
Republican 6th district
.

Mustachioed Memories

• It's been a decade since the nation joined together to laugh, cheer, and yes, cry for
Zag great Adam Morrison
.

Deck the Hall
• The latest nominees in the Spokane's famous hall of famous citizens, the
Spokane Citizen Hall of Fame
.
In the Mood to Flog Molly or Dropkick Murphy without Getting Arrested for Assault?

• The best songs to get yourself in a
St. Patrick's Day mood
.
HERE:

In a strange, depressing story that continues to highlight the need for effective mental health treatment in the Inland Northwest, the shooter of a Ted Cruz-supporting pastor sent a
bizarre diatribe
about Martians
to local media outlets
. Then he hopped on a plane, flew to Washington D.C. and threw a message to President Obama over the White House fence.
Seriously
. (KXLY)

Beyond the Piggy Bank
Washington lawmakers have debuted a
brand new college savings plan
. (Spokesman-Review)

Idaho Stands up To Trump
• As Trump continues climbing the chaos ladder toward the GOP nomination, there was one big exception. And for people who think that the more right-wing you are, the more likely you are to support Trump, it may be a surprising one: Idaho.
Why? Here's my quick-take analysis:
1. Idaho conservatives actually believe what they say they believe. Ted Cruz's stark brand of conservativism maps almost perfectly onto Idaho Republicans social conservativism, desire for small government, and contempt for federal lands. The question was whether Trump would override that ideology by hitting on anxieties. But he didn't. Even in Twin Falls, where anxiety over refugees is high, Cruz crushed it.

2. Idaho isn't racially diverse. That may sound weird as a reason to support Trump over Cruz. Trump does best with white guys. But, more specifically, Trump does best with white guys in cities with a lot of minorities. They're more likely to be persuaded by Trump's appeal to white racial anxieties.

3. Mormons don't like Trump. Trump does well with nominally religious voters. He does much, much worse with religious types who actually go to church. Unsurprising, then, that devout church-going Mormons wouldn't be a fan of the guy who calls it "Two Corinthians" and says he never asks God for forgivness. Southern Idaho has a whole lot of Mormons, and Trump flailed there.

4. Trump doesn't know the first thing about potatoes. Trump sent a tweet Monday saying "I love your potatoes- nobody grows them better. As President, I will protect your market." The thing is, that potato farmers export their potatoes. They don't want a protectionist policy that protects potatoes. They want the sort of free trade that allows them to hock their spuds worldwide. He lost big in potato farming country.

If Trump needs to brush up on potato facts, here's a primer.

THERE:

Flint Sparks Bern

Bernie Sanders, defying all polls,
defeated Hillary Clinton handily in Michigan
. (Washington Post)

WMDs In Iraq are Back, Baby
An ISIS detainee
reveals a plan to use chemical weapons in Iraq
. (NYT)

TrumpWow!
Trump turns his victory speech into an infomercial for water, wine and steaks. Act now and we'll throw in a
set of blatant falsehoods for absolutely free!
(Mashable)

HP Boost
Carly Fiorina (remember her) has endorsed
Cruz
. (The Atlantic)