Future doctors tested at WSU med school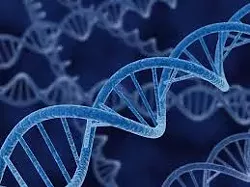 As WSU's Elson S. Floyd College of Medicine prepares to greet 60 first-year medical students this fall,
they've added a perk to the program
. The future doctors will be able to enroll in a "Scientific Wellness" program offered by Seattle biotechnology company Arivale, featuring assessment of their DNA, blood and even saliva — all aimed at discovering potential areas of health vulnerability. Arivale dietitians and nurses will then follow up with monthly coaching based on "actionable" information the tests uncover.
"We are going to be the first medical school in the country to offer a scientific wellness program (to our students) so that they can learn firsthand what it means to be involved in precision or personalized medicine," says the medical school's founding dean, John Tomkowiak. The goal is to produce physicians who are not only proficient in the use of cutting-edge technology to optimize wellness, but also empathetic to the struggles of making lifestyle changes based on the findings. The Arivale program is also available to the public; the first year costs $3,500.
Marathon risks aren't just for runners
Runners in marathon races face fatigue, blisters and dehydration, but for people in the vicinity of the race, the risk of death from a heart attack or sudden cardiac arrest is increased simply because of the crowds.
A new study
in the
New England Journal of Medicine
shows that ambulance times were increased by four minutes on average in neighborhoods near a marathon, and the rate of death within a month was 28 percent, versus 25 percent for other days. The study examined marathons in 11 cities, including Seattle: "Any event that draws a crowd and causes traffic detours — parades, ballgames, concerts, fairs — may cause similar problems, researchers warn."
Delicious recipes feature nutritional yeast
Nutritional yeast offers 3 to 6 grams of complete protein per tablespoon and as a bonus, it is a "great flavor booster," says Alison Collins of Spokane's Boots Bakery.
Find recipes
for Boots Bakery's Power Salad Dressing and Versatile Vegan Cheesy Sauce in the
newest issue of InHealth
.