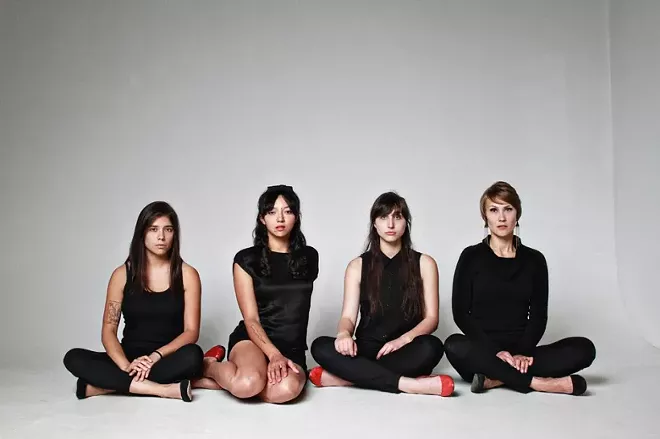 Hard to make much out of a Tuesday holiday, but we'll take what we can get by getting out and getting after it. Do it for America!
You can find plenty of entertaining options in our
event listings
and
Staff Picks
. Here are some highlights of the week ahead:
Monday, July 3
MUSIC
| The Hotel RL has stepped up its music game this summer to go with the hotel's makeover.
Matthew Allen
will play a free show at 6 pm tonight.
Tuesday, July 4
FIREWORKS
| Duh, go out with your friends and family and see some things blow up. You know, safely.
Here's a handy guide
.
Wednesday, July 5
FILM
| Catch
Rogue One: A Star Wars Story
under the stars in Riverfront Park.
Thursday, July 6
COMMUNITY
| Every Thursday, it's
Thursday Evening Swing
at the Women's Club of Spokane. Lessons are part of the deal, and you don't need to bring a partner to do it.
LIVE BANDS
|
The Offspring
crafted a lot of memorable pop-punk hits during their heyday, and no doubt you'll hear them all at Northern Quest Resort & Casino. Sublime with Rome joins them on the bill. Here's a little sample of The Offspring to jog your memory:
WORDS
| Learn all about the region's parks, and the long-term effects of the Olmsted brothers' talent for landscape architecture, at
The Olmsteds in the Northwest
.
LIVE BANDS
| Spokane band The South Hill is launching their new album not with a bar show, but with a Facebook Live event tonight, in which they'll play some tunes, answer questions and give away some goodies.
It happens at 7 pm at this link
.
Friday, July 7

LIVE BANDS
|
La Luz
is a killer Seattle quartet that blends some surf-style reverb action with killer doo wop vocals, and they're headlining The Bartlett tonight. Here's a little sample of their sound:
COMEDY
|
Fred Armisen
, vet of
Saturday Night Live
and
Portlandia
among many projects, comes to The Bing tonight for a show that, well, we're not exactly sure what it will entail. Given his track record, we can only assume it will be entertaining.
Saturday, July 8
SPORTS & OUTDOORS
| It's
Cheney Rodeo
time, and this year marks its 50th anniversary, so you know it will be extra action-packed.