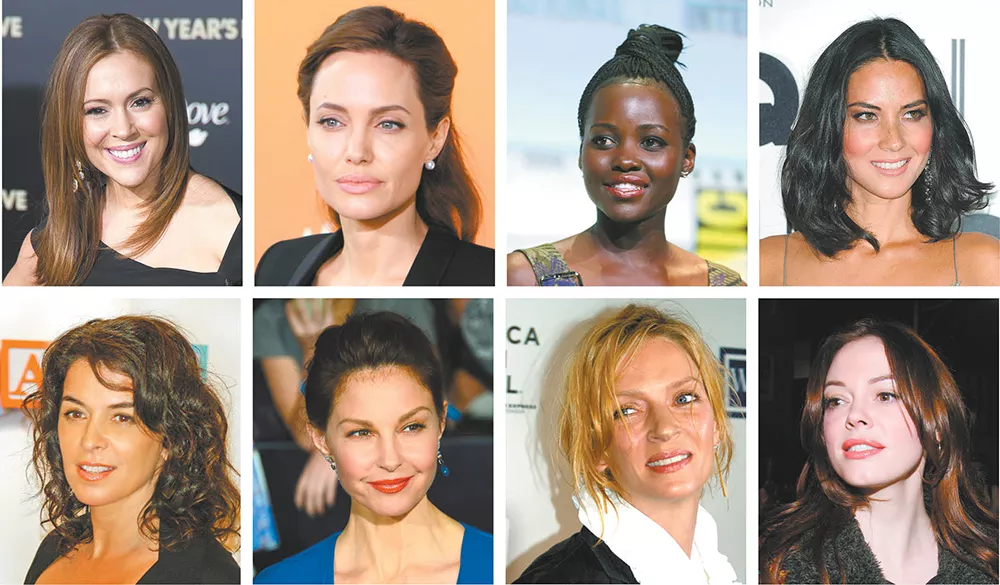 The Beginning of Something
It all started with an Oct. 5 report in the New York Times that detailed numerous allegations, including harassment and assault, against famed Hollywood producer Harvey Weinstein. Ten days later, actress Alyssa Milano invited Twitter followers to reply "Me Too" if they had been sexually harassed or assaulted. Tens of thousands responded, and the movement grew.
The #MeToo hashtag trended on social media platforms, including Facebook, where it was shared in more than 12 million posts and reactions in the first 24 hours. Soon, women began to call out the sexual misdeeds of other powerful men in a variety of industries.
In many cases, the fallout has been swift, costing the men jobs, reputations and million-dollar contracts. (Of course, there are notable exceptions where men have instead denied and shamed their accusers while, seemingly, suffering not the least.) But it's not over. More women will find the courage to speak out against predators and creeps. And there's also a stubborn question to contend with: What now?
---
We at the Inlander invited women we know — writers, leaders, liberals and conservatives — to reflect on our national reckoning with sexual misconduct and power. We gave them some limits on length, but otherwise let each choose her own direction. Collectively, what they've produced here is personal, powerful, heartbreaking and inspiring. Some felt empowered by this moment to look back at their own stories; others wanted to explore the road ahead. We're grateful to all of them for their openness and insight.
— JACOB H. FRIES, INLANDER EDITOR
---
Jump directly to our contributors' essays:
I DON'T TRUST YOU, by Inga Laurent
DREAMS AREN'T SAFE, by Samantha Wohlfeil
AN UNWANTED HOBBY, by Chelsea Martin
THE SMALL THINGS MATTER, by Chey Scott
A LEGACY OF VIOLENCE, by Tara Dowd
"GIRLS CAN'T PLAY", by Mariah McKay
ONE BY ONE, by Jordy Byrd
SHIFTING THE POWER BALANCE, by Mary Lou Reed
SUPERPOWER SPECIAL VICTIM, by Taylor Weech
FORGIVENESS AND FAITH, by Nancy McLaughlin
I WANT TO SOLVE THE PROBLEM, by Cathy McMorris Rodgers
TRAINING IS NOT ENOUGH, by Lisa Brown
THE COST OF SPEAKING OUT IS STILL SMALL BY COMPARISON, by Kate Burke
#METOO ... NOW WHAT?, by Stephanie Cates