Welcome back to the
Inlander
staff's semi-regular rundown of the cool and worthwhile things we've been into lately: words we've been
reading
, shows we've been
watching
, music/podcasts we've been listening to, and tasty treats we've been
drinking
/eating. This week, we're telling you about the tunes and 'casts you should be checking out right now:
Find past installments of "What We've Been..." here:


Mike Watt, "ring spiel" tour 95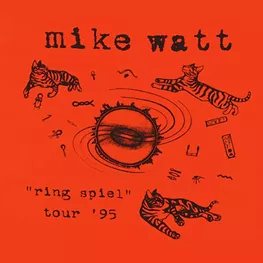 I've been listening to
Mike Watt
's new live album,
"ring spiel" tour 95
, a document of the punk legend's first solo tour after years leading The Minutemen and fIREHOSE. Ostensibly, the tour was to promote Watt's then-new album
Ball-hog or Tugboat?
, but the fact that his backing band was made up of folks like Foo Fighters' Dave Grohl and Pearl Jam's Eddie Vedder brought a bunch of fans out of the woodwork for shows headlined by the burly, politically-minded bass player. When you listen to this live set of 16 songs culled from Watt's various bands, you might not notice the influence of his more-famous backing players (except for when Vedder steps to the mic for "Against The '70s"), but you'll certainly get a lesson in aggressive punk delivered with masterful musicianship and just the right amount of teetering-on-the-edge-of-sloppy performances driven by an enthusiastic crowd and an even more enthusiastic Watt. The guy is still at it 22 years later, and it's a joy to time-travel back to when Watt was just getting his solo sea legs. (DAN NAILEN)
Guitar Hero and Rock Band playlist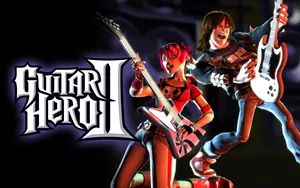 By age 14, I was a certified shredder, destroying "One" by Metallica, "3's & 7's" by Queens of the Stone Age and "Reptilia" by The Strokes to the adoration of my many screaming fans — usually just my mom sitting on my bed watching me play
Guitar Hero III: Legends of Rock
for Wii. While my musical mastery may have been a carefully crafted illusion (though expert level is no mean feat) my first introduction to the likes of Tom Morello, Slash, Stevie Ray Vaughan and those other rock gods was very real. I've been reliving the glory days and expanding my (righteous) horizons by listening to a
Guitar Hero 1-5 & Rock Band 1-3 playlist
put together by some kind soul named "dirrrrrty" on Spotify. I had heard of Seattle grunge rock band Alice in Chains before stumbling upon "Them Bones" from
Guitar Hero II
, but no one told me that I'd be headbanging and yelling, "I feel so alone, gonna end up a big ol' pile of them bones" while doing laundry after just one listen. (RAVEN HAYNES)
FiveThirtyEight Politics podcast

"Wait," you might say, "weren't these the guys that got the 2016 Election wrong?" Ah, a common misconception! You see, these guys were the guys who hedged their bets better than almost anyone else, saying that Donald Trump had about a 30 percent chance of winning on election night (and got mocked for giving Trump too much credit.) That "we almost told you" tone is sprinkled throughout
the podcast
, but generally stops short of becoming insufferable. Most valuably, while other big-name politics podcasts tend to be daily or once-a-week shows, no matter the actual content,
FiveThirtyEight
blasts out "Emergency Podcasts" whenever it's such a big news day that data-heavy analysis just can't wait. Lately, they've been doing a
lot
of Emergency Podcasts. (DANIEL WALTERS)
Future Islands' and Cold War Kids' new singles

Two of my favorite contemporary bands of all time are releasing new albums this spring — on the exact same day, to my excitement — and conveniently, each dropped the first singles off said records just days apart earlier this month. From the East Coast's
Future Islands
, "Ran" is a driving track that masterfully showcases frontman Samuel Herring's signature vocal style, and the band's familiar quick tempo bass lines. It's the first song we know of so far from their fifth studio album,
The Far Field
, being released on April 7. Future Islands
last played Spokane in fall of 2014
on tour for their record
Singles
, and I sure hope to see them back here again soon.
Knowing that Future Islands is one of my fave bands of all time, it comes as no surprise then, thematically, that a close second is
Cold War Kids
, the longtime indie rock group from Long Beach, California. The group's newest track "Love is Mystical" dropped on Feb. 2 as the first off their sixth studio album
L.A. Devine
, which is also being released April 7. So yeah. Don't bother me that day if you see me with my headphones in; it's gonna be a musical Christmas in spring. (CHEY SCOTT)